Regular price
Sale price
$27.00
Unit price
per
Sale
Sold out
Our 8-Day Advanced Skin + Gut Health Collagen Elixir Sample Pack gives you the opportunity to experience all four of our delicious, best-selling flavours - Dutch Chocolate, Madagascan Vanilla, Sicilian Blood Orange and Yuzu + Finger Lime. 

It's time to revolutionise your beauty and wellness routine with Habitual Beauty's innovative collagen elixir - a 5-in-1 advanced, full-spectrum collagen and vitamin powder. Scientifically formulated for radiant skin, strong hair and nails, improved gut health and overall wellness.
The Advanced Skin + Gut Health Collagen Elixir is a blend of bioavailable, bioactive and clinically proven ingredients that have been carefully selected to enhance total wellbeing, radiance and optimal nutrition from within.
4 x 28g serves.
4 x 31.5g serves.

Please note: 
Sicilian Blood Orange and Yuzu + Finger Lime are not recommended for use during pregnancy, however are safe to use when breastfeeding. 
Both Dutch Chocolate and Madagascan Vanilla are safe for use during pregancy and whilst breastfeeding. 

Flavour Breakdown:
Dutch Chocolate
Madagascan Vanilla 
Sicilian Blood Orange
Yuzu + Finger Lime
REVIEWS
"I'm so impressed with the Collagen Elixir.
I started seeing results on my postpartum fading hairline after two weeks, my hair has regrown and there's less breakage. My skin is supple with a noticeable glow."
- RAQUEL R, VERIFIED CUSTOMER
"After 4 babies and with naturally thin hair, I thought I would give Habitual Beauty Elixir a try after seeing a fellow mum on Insta have success. My hair has thickened, looks healthier and has grown quite a bit. My gut health has improved too with less bloat."
- SARAH C, VERIFIED CUSTOMER
"My hair has always been fine and brittle, so I was expecting the worst postpartum loss. I have been taking the Habitual Beauty Elixir for five months and my hair has retained its pregnancy thickness and glow. "
- LAUREN P, VERIFIED CUSTOMER
** Results can be typically seen during the 4th-6th week of consistent, daily consumption**
View full details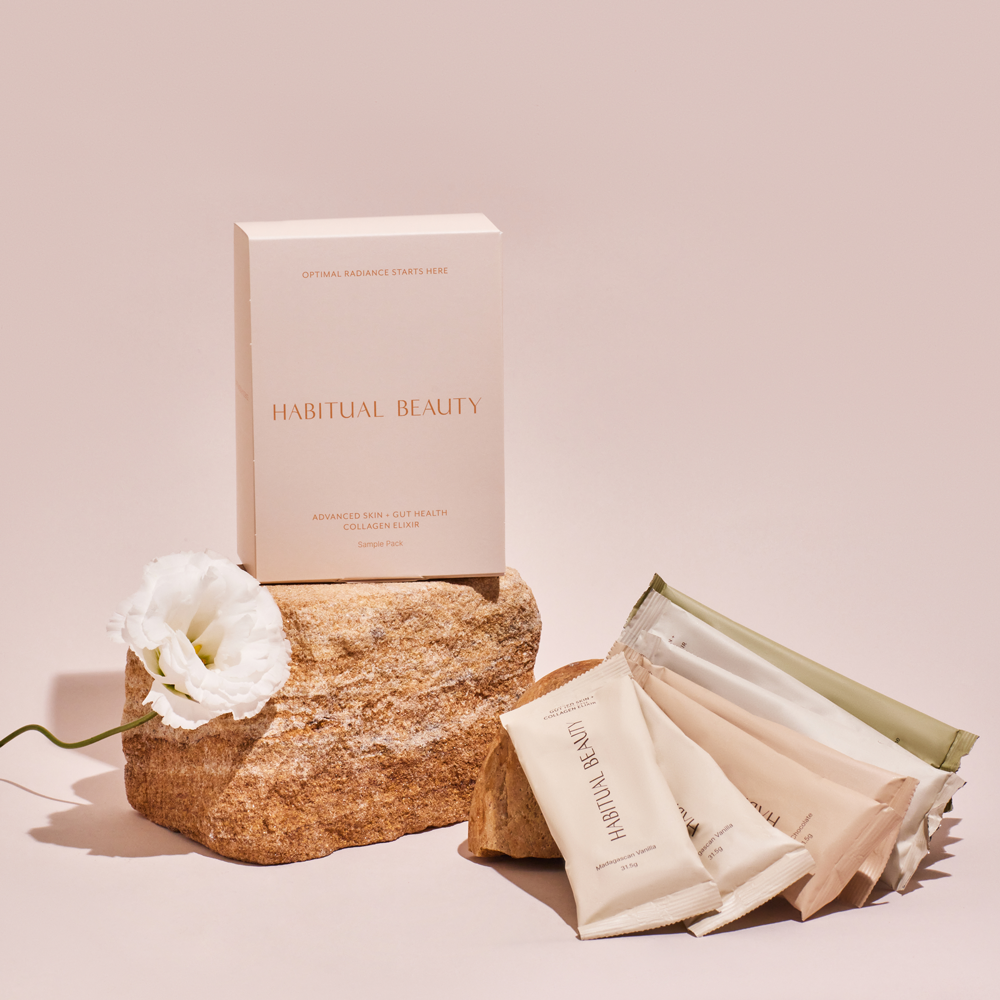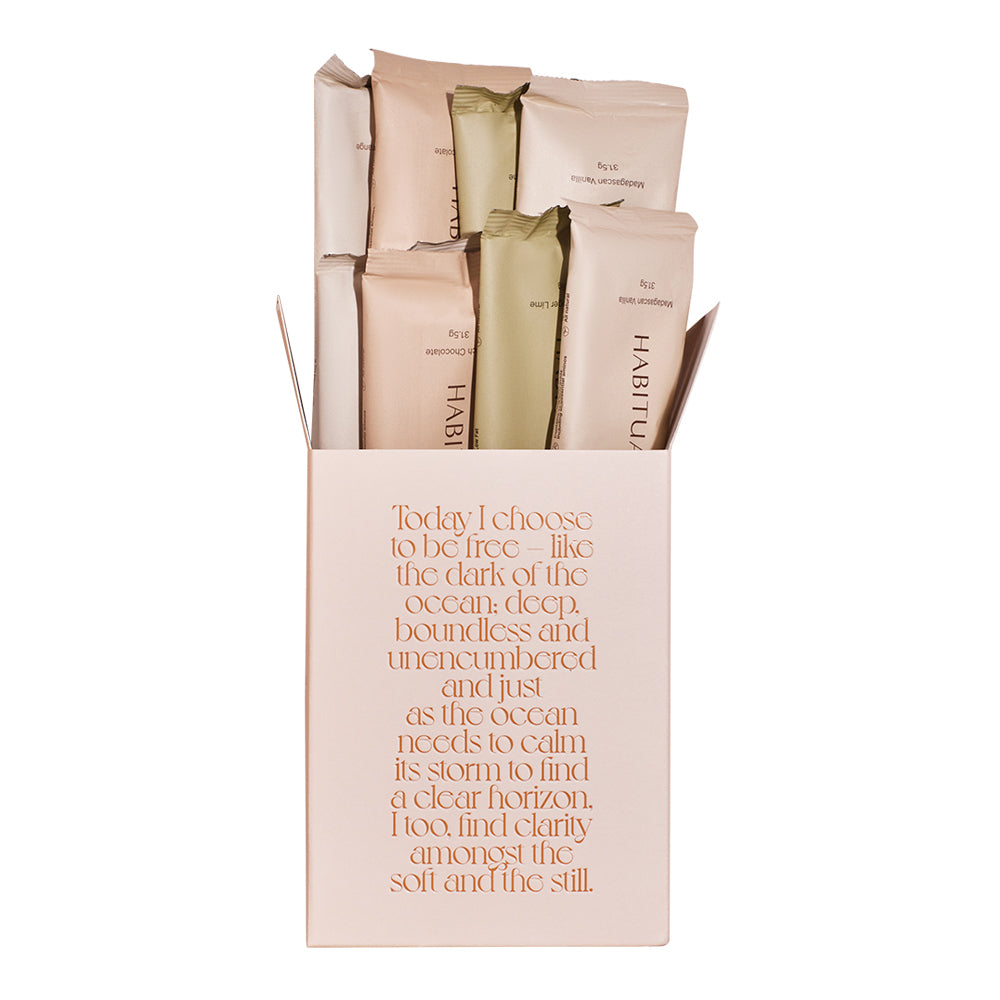 So good!
Loved this sample pack!! So good if you can't decide before purchasing the full pack. Flavours are all delicious and consistency is perfect!!
Perfect
I've been loving these samples to try out before commiting to one flavour. Definitely recommend!!